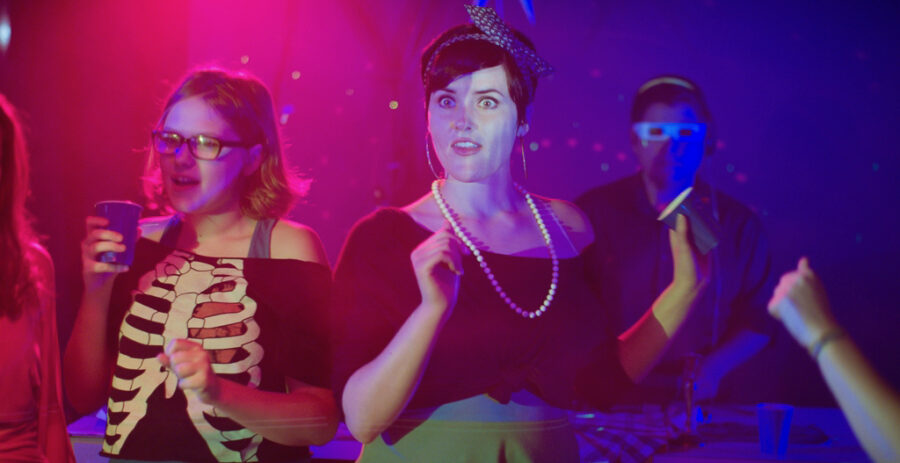 Loctite – Matador | Commercial
Crew | Cast
Jason Kraynek – Director, Director of Photography, Camera Operator, Gaffer, Colorist, Writer, Producer, Storyboard Artist
Robert Felker – AD, AC, Actor, Grip, Writer
Stephanie Marie Schultz – Actor, Writer, Props
Andres Aguirre – PA, BTS Photographer, Actor
Dan Wasik – Actor
Casey Evans Varady – Actor
Julio Ibarra – Actor
Paige Varady – Actor
John Zachary – Actor
Chole Honeyman-Bloede – Actor
Gear | Production
CAMERAS – RED EPIC
LENSES – Canon CINE Primes (14, 24, 50, 85, 135mm)
RIG – RED, Cinevate, SmallHD dp7, Wooden Camera
LIGHTS – F&V, Arri, Kino Flo, Club lights
POST – Adobe CC Premiere, RED Cine-X Pro
When the creative brief of what the client (Loctite) was looking for states they want you to my an object into an animated person, I can almost write it in my sleep. Having spent most of my life making objects move with personality and trying to do my best to come up with practical ways of shoots sfx- this was almost shot for shot planned out in my head before even getting anything on paper. Granted 60 secs is not nearly long enough ever to tell the stories that I plan for, but I think the jist of this one remained intact for the most part with just leaving out a few parts and some extra shots. the 80s, relationship issues, movies, music, and clubs- this is pretty much my life sans the happy ending.
---
DAY 1 – the home
We shot all of day 1 in a studio apartment, which worked out pretty well and gave me a change and new location from the past couple of shoots that defaulted to the same location (i need more apartments/homes to shoot in please help). A lot of shots were planned out with the DJI Ronin but since the IOS update screwed the blu-tooth it was unusable (though i spent about an hour fighting that fact till finally giving in). Most shots were on sticks w a few being handheld and the "baby" shot being supported on the table behind the "crib".
---
DAY 2 – the therapist
Shot at an apartment overlooking Navy Pier and using the Low Light OLPF filter for the RED, which looks really good here. The most tricky shot here was the hand grab as there were only 3 of us on set and I had to shoot and do the puppet arm in the same take at like f2.0 and focus was tricky to nail in the empty space. There was a great joke that we had to cut involving the doctor hugging his lamp in the background but it took too long to get to in the time we had.
---
DAY 3 – the flashbacks
This was the big day full of extras, 5 setups, and 3 hrs to do so. Rob and I got to the location in the morning but it was tricky to plan out without the sun going down and extras arriving. All in, I bought a flogger and some club lights which worked (for the most part) really well. With the use of some practical backgrounds, a projector, lots of smoke, and colored lights- we got all the setups in a '80s like theme.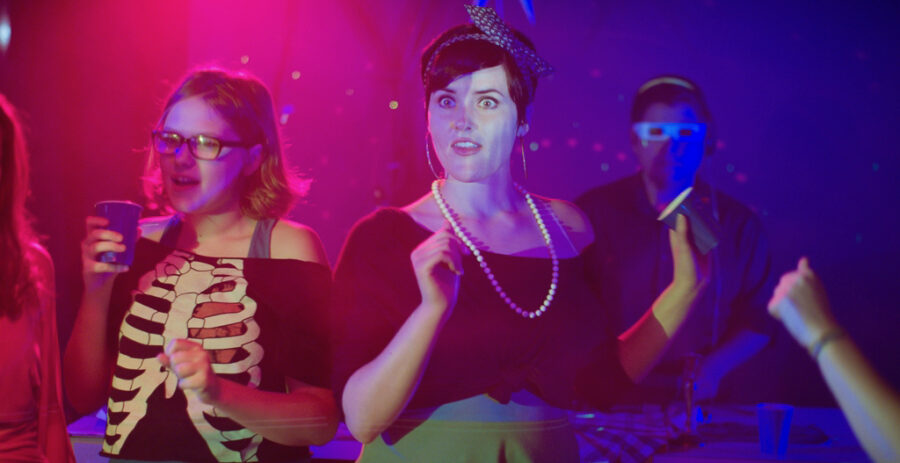 ---