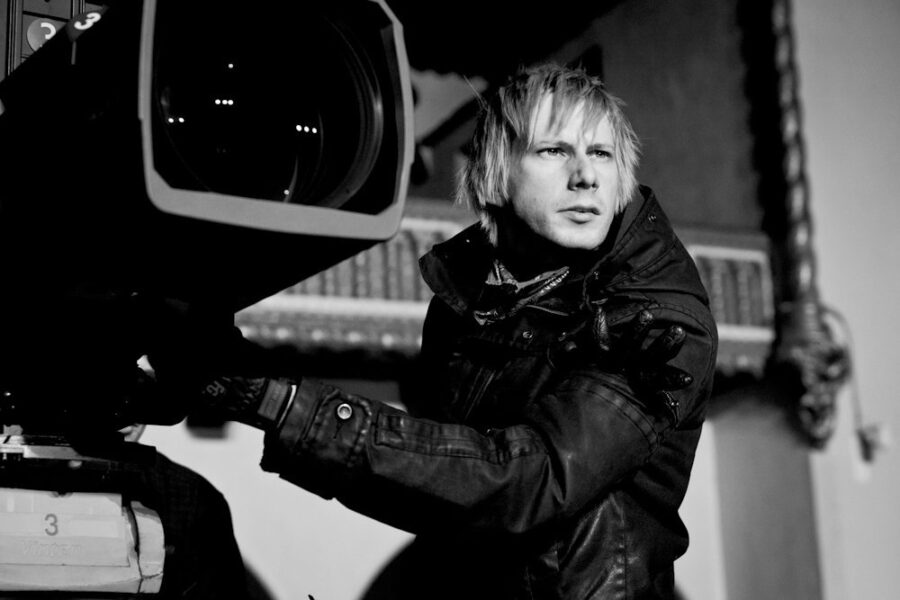 Jason Kraynek has established himself as an Award-Winning Director and Director of Photography, passionate in narrative, story-based films. Stunning visual and practical on-set effects are present in the projects he is involved. The presence of in-camera techniques and colorful vivid images are displayed prominently throughout his work. As a child, Jason was always interested in performing in front of people through magic, toys, or even thrown together music theater shows for the neighborhood parents. He wanted to be a stand-up comedian at a young age and wrote various skits and drew cartoons throughout childhood.

From 1994 to 1996, Jason started performing, set building, and stage managing various musical theater productions such as Hello Dolly, Chicago, Crazy for you, Once Upon a Mattress, Arsenic and Old Lace, 70s Girls 70s, Annie Warbucks, Living on the Edge, Saturday Night Alive, the King and I, Lucky Stiff, Joesph and the Technicolor Dreamcoat, and Music Man. 
From 1996 to 2003, Jason started his career behind the camera in (the era of VHS/hi-8/vhs-c). Completely self-taught and learning with every new project, Jason moved into improv and sketch comedy with groups Beat the Dead Horse, Charming Hooligans, Mongo Like Candy, and the Caffeine Kids. During the years in improv, Jason took on roles as actor, director, cinematographer, camera operator, producer, writer, and editor. Including various film projects like Any Given Sunday, All the World, and the Mongo Like Candy tv series.

The late 90s also provided work as an A/V tech, roadie, and foreman in various event and stage companies. Some groups included - Green Day, Kid Rock, Linkin Park, Dashboard Confessional, Shania Twain, Hall and Oats, Hillary Duff, Coke, Billboard, etc.

In 2003, Jason drifted into the field of photography and developed a media company focusing on video and design, which provided him work with various clients and companies including music, corporate, fashion, and event work. Shooting for various projects in the music, food service, fashion, hair, commercial, theater, and runway industries.

From 2011 to 2021, he branched back into working in film and starting his own production company, JACENKNET. Afterward, he started working as a freelancer in the Chicago film community being involved in hundreds of projects such as narrative films 'Heaven is Hell', 'Bunny', 'Love', 'Gancho', 'Fang', 'The Way I See It, 'Twisted Little Lies', and 'The Christmas Thief'. Music Videos for 'Allister', 'Ganser', 'the New Loud', 'Melter', and 'My Gold Mask'. Clients such as - Lifetime Network, Focus Features, Chicago Bulls, Lego, Consumer Reports, Dolby, Grammy Foundation, Universal Music, BBC, Financial Times, National Geographic, Nike, PBS, Reebok, Rolling Stone, United Airlines, Victoria's Secret, Visa, White Castle, etc. As well as countless commercials, documentary work, ad campaigns, and personal projects.

At the end of 2021, Jason joined The International Cinematographers Guild as a Camera Operator in the Local 600 where he is continuing to pursue both freelance and union opportunities as well as getting married to his longtime girlfriend, Hair/MUA artist Jessica Lynn.