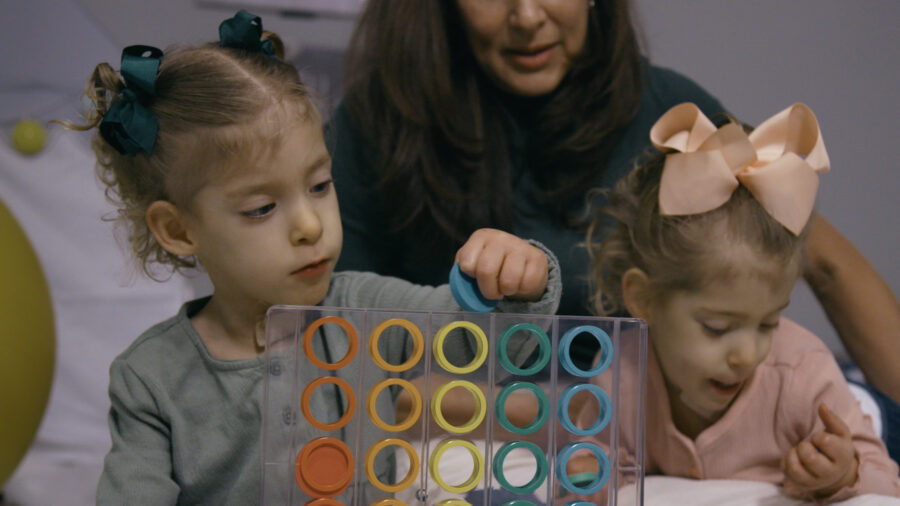 Easterseals | Documentary
Change for Balance | Chicago, IL
Crew
Jason Kraynek – Director of Photography, Camera Operator, Gaffer, Colorist
Michael Goldberg – Director
Robert Aguilar – Audio
Change for Balance – Agency
Easterseals – Client
Gear
CAMERAS – RED Dragon, Canon c300m2
LIGHTING – Aputure, Litepanels, Kinoflo
Easterseals DuPage & Fox Valley recognizes a skilled team of nine clinicians, Cindy Baranoski, Jenna Georgacakis-Nurre, Laura Hellier, Valerie Heneghan, Linda Merry, Joanna Osos, Jenny Press, Joanne Pygon, and Connie Swan, for their exceptional collaboration and expertise. We honor these changemakers for their powerful impact on two determined girls, Lily & Addy, and all they do for each child at Easterseals!
We thank the Today Show and Children's Hospital of Philadelphia for their work and video footage used in this video.
To learn more about the Altobelli Family's story click HERE.
Shot over the course of a day at both the home of Dom and Maggie Altobelli as well the Easterseals DuPage location. Interviews done at both locations along with b-roll of the twins with their therapy doctors for some exercises and activity.