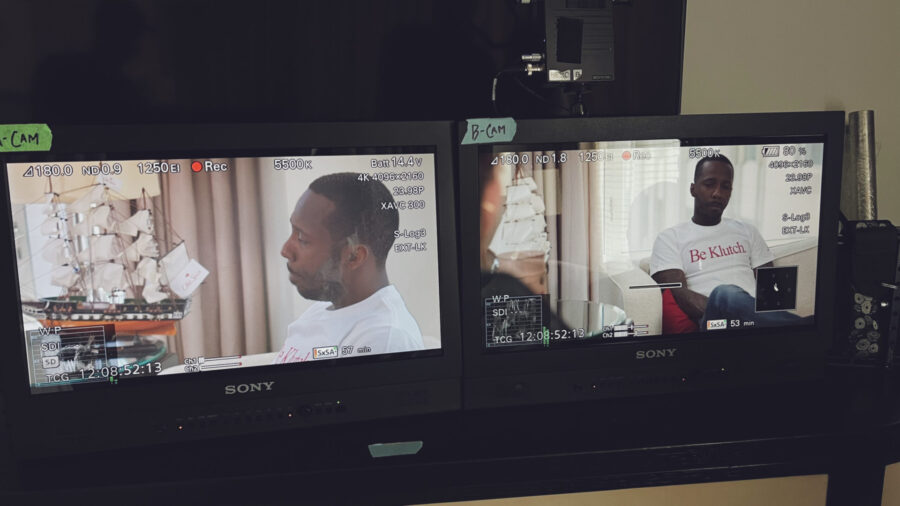 Event Industrial | Old Spice, ESPN
The Heliograph Project | Chicago, IL
Cast | Crew
Jason Kraynek – Gaffer
Old Spice – Client
ESPN – Agency
Walmart – Event
Marcus Brooks – Director of Photography
Chris Mantzaris – Director
Robert Felker – Grip
Jeremy Edney – Senior Producer
Genta Nakahara – Creative Director
Mark Miks – Unit Director of Photography
JP O'Rourke – AC
Sven Brogren – Swing
Magnanimous Media – Rental House
Gear | Production
Cameras – Sony Cinema Cameras
Lenses – Sony prime lenses
Lights – Arri, Litepanels, Quasar Science
On June 10, Old Spice's "School of Swagger" celebrated its first graduating class with a commencement event in Chicago. A week later, Old Spice held another graduation ceremony in its hometown, Cincinnati. Graduates in local mentorship programs, participating mentors and family members attended the ceremony, where they heard from Rich Paul, Klutch Sports Group's CEO and the program's inaugural keynote speaker.
The School of Swagger, launched by Old Spice and Walmart, is a program committed to ensuring no student drops out of high school due to a lack of confidence by creating positive personal and academic relationships through mentorship. Studies show young people with a formal mentor relationship are 95% more likely to stay on track to graduate high school, yet only 1 in 3 American students have a mentor today. Building on the brand's 10-year goal of increasing high school graduation rates by 10 percent, Old Spice has focused on pairing adult mentors of all ages with young people across the nation, providing them with resources, materials and support to connect with and inspire their mentee.
XX
This was a 2-day gig, one setup / one shoot, that I came on as Gaffer for the Heliography Project and Magnanimous Media.
I got my work partner, Robert Felker, onboard as Grip – and we banged out the days. Met some great people from NYC and LA on this one. Look forward to working with everyone again soon.