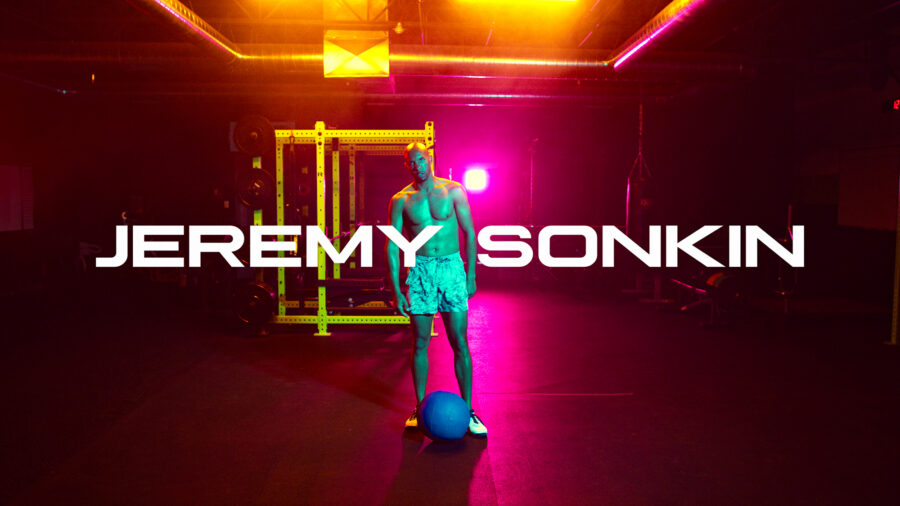 Hard Gainers Athletics | JACENKNET
Crew
Jason Kraynek – Director, Director of Photography, Camera Operator, Gaffer, Colorist, Editor, Producer
Jeremy Sonkin – Talent, Producer
Jessica Lynn – HMU, Grip, AD
Tyler Sonkin – PA
Gear
CAMERAS – RED Dragon
LENSES – Canon CNE Primes
LIGHTING – Aputure, Litepanels, Kino Flo, Quasar Science
Jeremy Sonkin is a Tennis Professional and High-Performance Coach in Chicago. We met and worked together on a web series called 'Way the Fuck Off Broadway' back in 2017 when he was pursuing more acting work. Wonderfully talented all-around nice guy to work with in general + knows his stuff in the training and workout process.
Jeremy contacted me about creating a demo video for his workout training highlights, which I thought to be a standard project at first till he showed me what look he wanted = and basically its what I love to do. Lots of colors, shadows, highlights, and cool angles. The biggest challenge was to find a space that worked for the project, lucky for us Jeremy's brother Tyler works at such a place: Hard Gainers Athletics in Glendale Heights.
We set up the shoot around the evening so that I wouldn't have to blackout windows and we could get some cool lighting and atmosphere. That mixed with Jessica Lynn's wonderful additionals with makeup and ideas resulted in an overall fun John Wick-ish promo.